Featured on The 8-Bit Guy
12 Jun
The 8-Bit Guy – Tech from Texas Part 2: Midway, DeLorean, Compaq,
NASA
"David these episodes are fantastic!! Cruising around state, cool background music and all these amazing historical facts.. this is going to be a priceless tech documentary!" – Lazer Hawk on YouTube
Some of my music can be heard in the latest episode by Internet fame The 8-Bit Guy .
A while ago I found the YouTube channel and started binging through the entire backlog because it touches on several interests of mine such as vintage 8-bit computers, old keyboards and synthesizers as well as the ubiquitous Commodore C64.
Long story short, I thought it might be fun to hear my own music in the background for an episode or two since some of it would be a great fit in style so I made some music and sent it to David who runs the channel. He happened to like it and the next thing my music appeared in an episode shortly thereafter.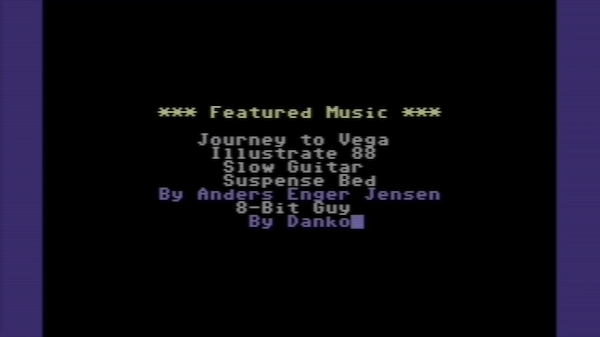 The track in question was made using the original sounds from 1980's drum machines such as
Roland TR-505
and
TR-626
as well as synthetic instruments from the
Commodore C64
and the
Nintendo NES
sound chip.
Link to the Episode on YouTube
Link to The 8-Bit Guy YouTube Channel
Link to The 8-Bit Guy Website