Raindancer Remix by Lebenskraft Out on Spotify & Apple Music
15 Dec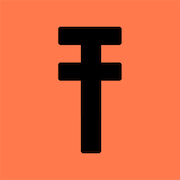 Raindancer – Perfect Balance (Lebenskraft Remix)
"Last in line from the revival of the 2007 album, Response Remixed features 5 remixes from Lebenskraft, K.Langwerk, Mattias Brian and ourselves." – Raindancer
Raindancer is a classic Swedish Synth Band. Thirteen years ago they released one of their most celebrated albums, Response .
This year they remastered the album completely and recently also released a Remix EP consisting of various remixes by K. Langwerk, Mattias Brian as well as a remix by me and my Lebenskraft project.
The track I chose to remix is called Perfect Balance and with this release, Lebenskraft is returning to Future Pop and Synth after having explored Psytrance aesthetics on Lebenskraft – Scherben .
Expect more in this direction next year.
Enjoy!
Link to Perfect Balance (Lebenskraft Remix) on Spotify
Link to Perfect Balance (Lebenskraft Remix) on Apple Music
Link to Perfect Balance (Lebenskraft Remix) on YouTube
Link to Perfect Balance (Lebenskraft Remix) on Bandcamp