A New Chapter In Life
05 Jan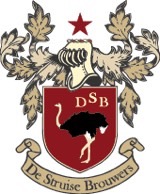 De Struise Brouwers – Brewing With Attitude
"We never ignore new developments, not because we want to be fashionable, but because we want to do better." – De Struise Brouwers

I decided to leave the video game industry and do something more sustainable with my life. Audio for games consumed my entire being for the last six years, although I've already been professionally active in the industry for over twenty two years. It was time to do the other thing, which to everyone who knows me well comes as no surprise.
Brewing beer.
So I moved briefly to Oostvleteren in the West Flanders of Belgium to brew beer with the best.
De Struise Brouwers.
Head Brew Master Urbain Cotteau and myself mashing in early in the morning


Link to De Struise Brouwers website
Link to De Struise Brouwers on RateBeer
Link to De Struise Brouwers on Wikipedia
Link to article at beertourism.com