Double First Place at Edison 2022 Music Competitions
04 Aug
Let's Party Like It's 1992!
"Winning [with] a 4ch amiga mod [in a music] compo in 2022 is kinda ridiculous, but also kinda fun right? ;)" – Jogeir Liljedahl
Last time I entered the Music Competitions at the
Edison
event in
Stockholm
the year was 2016. It's been a while, so probably right about time to submit some tracks this year now that Edison returned to be an offline party on July 22-24.
I won two awards, both first place.

1st Place in Tracked Music Competition
1992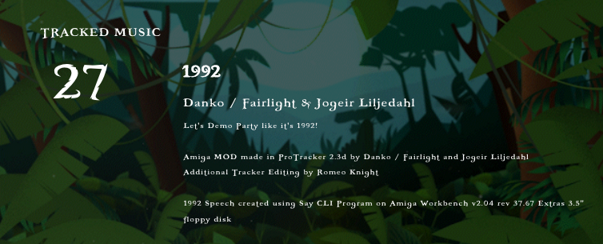 An
Amiga

MOD
collaboration that I made together with Outstanding Amiga Musician Legend
Jogeir Liljedahl
. Yes,
THAT
Jogeir Liljedahl, and yes, the track is 100% compatible with old
Pro Tracker 2
from some 30 years ago.
The idea was to make an Amiga Demo track as if it was 1992, only with the accumulated knowledge regarding audio engineering and, perhaps, composition to this day.
1st Place in Streaming Music Competition
Spielplatz

The guitar in the break may be fake (on purpose, since I aimed for that 90's
EDM
Kurzweil thing). The sounds of
children enjoying their playground
is real, however.
I took inspiration from the only thing a family with small children could really do over the weekends for the past two years during the pandemic; visiting playgrounds (Spielplatz in German, since we live in Düsseldorf). That sound became a standard ambient backdrop, so I attempted to translate that mood into music.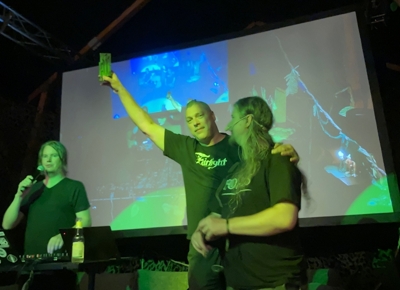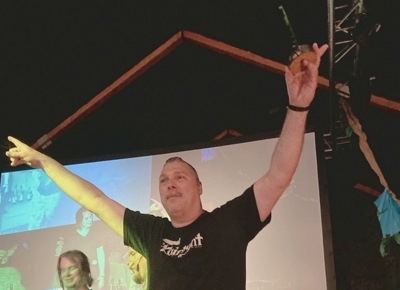 In addition to the winning trophies, I also submitted a Techno Music Video and a C64
SID
(Because what would people say if I didn't?!)
4th Place in Oldschool Music Competition
Sleepless Nights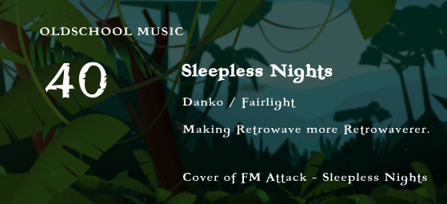 A short Commodore
C64

SID
by me.
It is a cover, the original is one of the earlier
Retrowave
classics and was made by
FM Attack
.
3rd Place in Animation & Video Competition
Test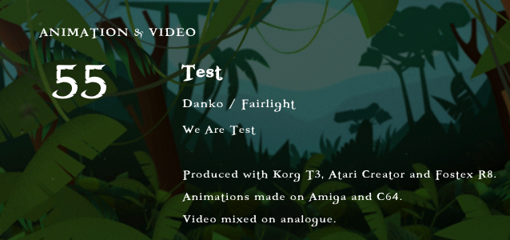 It looks retro because it isn't.
This track and music video was made by myself and
Jens Larsson
as a test (hence the name) before we made what came to be the successful project
Starchild
. The material has been sitting on a shelf for decades only to be digitized, reconstructed, mastered and encoded recently.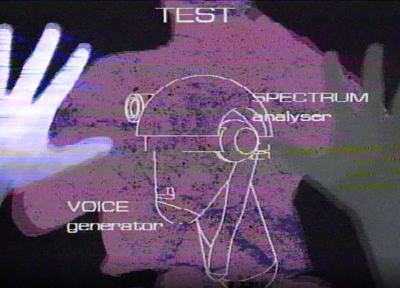 Trophies
Two of these trophies are mine, the third was awarded for
1st place in Newschool Graphics to Tenglina
, who so happens to be my wife.
Enjoy!
Link to 1992 Amiga MOD MP3 Version
Link to 1992 on YouTube
Link to 1992 Amiga MOD File
Link to Spielplatz WAV
Link to Test Music Video
Link to Sleepless Nights C64 SID Track on YouTube
Link to Sleepless Nights C64 SID Track on CSDB
Link to all Edison 2022 Competition Entries at Demozoo
Link to Edison 2022 Competition Results List
Link to Edison 2022 website