First Place at Nordlicht
01 Oct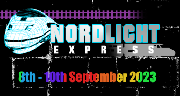 Remixing Amiga Music
Lichthaus Remix is shorter and brighter compared to the full length 1:1 Remix version, since there was a five minute limit for the competition.
Lotus (Lichthaus Remix) won 1st place in the Streaming Music Competition at Nordlicht 2023 in Bremen, 8-10 September.
It is a cover/remix I recently made of an
Amiga module
I created back in 1994 that nobody knows about since it did not appear in any demo at the time.
Lotus.mod was most likely the last Amiga track I made back in 1994, before I took a long break that ended in 2016 where I got back to making Amiga music.
The original track was supposed to be released on the Amiga Music Disc Dankollection , which ended up on a shelf and forgotten, until it was rediscovered and released at Fjälldata in 2023. Due to this, most people probably never heard Lotus before until now.
Lotus (1:1 Remix) is my attempt at resurrecting the original accurately without adding anything that wasn't there in the first place. Even though some instruments sound remarkably similar to the original Amiga song, 95% of the sounds are brand new and created by me.
Both tracks are currently on #1 and #2 place in the Amiga Remix Charts Top 10 at Remix64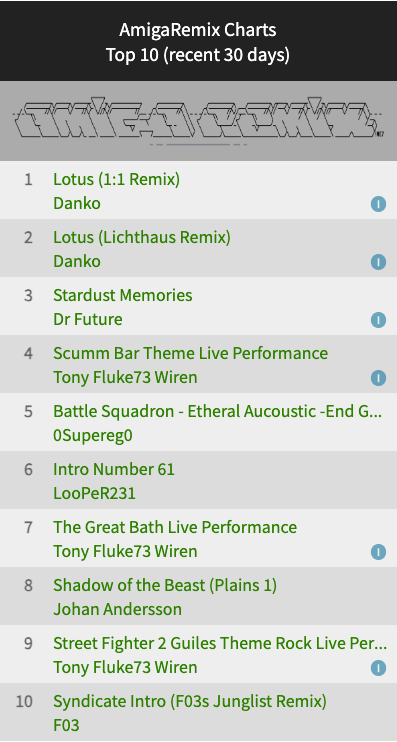 Enjoy!
Link to Lotus (Lichthaus Remix) on Remix 64
Link to Lotus (1:1 Remix) on Remix 64
Link to original Amiga Module Lotus on YouTube
Link to original Amiga Module Lotus MOD-file on The Mod Archive
Link to Nordlicht Demo Event Webpage
Link to Nordlicht Competition Results on Demozoo