Featured in Vandalism News #64
25 Jul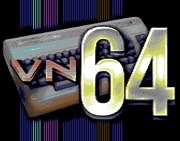 Commodore C64 Disc Magazine Revival
"Danko is back, last issue I wanted a tune for this mag from him, well, he delivered!" – Jazzcat/Vandalism

Once upon a time, before people could surf into webpages on the Internet to read up on things, news regarding the Commodore C64 hacker scene spread through disc magazines on floppy discs. Vandalism was one of the best discmags back then, and now it has been revived with a ridiculously fantastic new engine and interface. I was asked to provide some of the music for this whopping four disc side production, and was credited for one of the music tracks. The track is a sequel to another track called Ignorance, with which I won the old school music competition at Edison a few years ago.
The magazine was released at the Flashback 2015 event and also came fourth place in the WiLD Demo Competition there.
As always, I composed the track using old software from Jens-Christian Huus.
Link to my track Ignorance II in mp3 format
Link to Vandalism News #64 on CSDB
Link to Flashback 2015 Event Site