2nd and 3rd Place in Streaming Music Competition at Edison 2015
25 Jul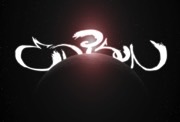 Fairlight Domination
"We didn't have time to do a demo but we still wanted to greet our friends." – Pantaloon/Fairlight
For the third year I competed with music at the Edison hacker event in Stockholm and for the third time I won some awards. At first I did not intend to submit music to the competition but once at the event I thought why not. Gotta keep the scene alive.
2nd Place in Streaming Music Competition
I came second with a track called
The Trulledutt
. It's some kind of a minimalist instrumental commercial dance thing that I put together during the christmas holidays last winter.
3rd Place in Streaming Music Competition
Many years ago I wrote this track and
K-Line
produced this particular mix. Our collaboration track called
Boyfriend
came third. The narrative is about a girl playing an old-school 8-bit video game and her boyfriend is the protagonist in the game. Vocals by former
Tempus
member
Josefin Landare von Schantz
Demo Competition Awards
Fairlight
also came
2nd place in the Oldskool Demo Competition
with a Commodore C64 demo as well as
3rd place in the PC Demo Competition
with the demo
Zeitgeist
.
Zeitgeist by Fairlight – I made the music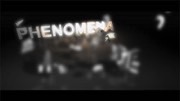 Enjoy!
Link to The Trulledutt MP3
Link to Boyfriend MP3
Link to Zeitgeist PC Demo on YouTube
Link to Zeitgeist PC Demo by Fairlight on Pouët
Link to Drinking Leroy C64 Demo by Fairlight on CSDB
Link to Edison 2015 Competition Results on Pouët
Link to Edison website