Starchild Featured in Birdie 27 Aftermovie
11 Jul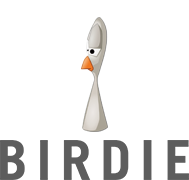 27th Birdie Event
"Starchild är fortfarande en klassiker som spelas minst en gång i timmen känns det som." – Safik Eskobar, Flashback, on Starchild at Birdie

My song Starchild is featured in the Birdie 27 Aftermovie released in June 2017.
Birdie is the oldest still active Computer LAN/Gaming*- and *Scene Event in Sweden, taking place annually in Uppsala since 1992. Thousands of gamers and computer nerds attend the event.
Turns out there is a traditional thing at Birdie the last twenty years or so where they play the song Starchild at the opening ceremony as well as in the mornings to wake up all overnight visitors in time for breakfast.


Starchild is a Happy Hardcore Rave-song that I made and released around 1995, later to become somewhat of an anthem in the rave scene and apparently elsewhere.

Link to Birdie 27 Aftermovie on YouTube
Link to Birdie Website
Link to Birdie on Wikipedia)
Link to Starchild on Apple Music/iTunes
Link to Starchild on Spotify