Club Collage Now Available on iTunes, Apple Music & Spotify
06 Aug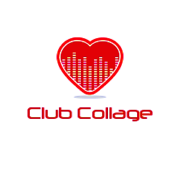 Om jag faller
"Culturally, the 1990s are characterized by the rise of multiculturalism and alternative media, which continued into the 2000s. Movements such as grunge, the rave scene and hip hop spread around the world to young people during that decade, aided by then-new technology such as cable television and the World Wide Web." – Wikipedia

Do you remember the 90s?
18 year at the door on Wednesdays in the club.
Taco buffet.
Lunarstorm.
LatelyBass.
TR-909 beats.
The Club Collage track Om jag faller is all of that, and then some.
This ten track album contains 45 minutes of remixes spanning a vast variety of musical styles such as Electro, Psytrance, EBM, Chip, Techno, Tropical House, Trap, Chillout and more. Featured artists are my alter ego Psycophant , Mattias Brian, K-Line, 8bm, Fegolhuzz, ALPAidUS, KeX3 and Corpsicle.
Background Story
I made the title track back in
2001
using a guerilla studio setup (Yamaha TX81Z, Korg MS2000, Akai S3000XL, Yamaha ProMix 01, Cubase 2). The entire track took me 35 minutes to make from beginning to end. I thought nothing more of this for some time.
One day my close friend Slaygon from Slay Radio contacted me and said I needed to take down the mp3 file from his server because it was generating terabytes of traffic and he had to pay for it.
It turns out someone had linked to the track on Lunarstorm (a precursor to Facebook where everyone were hanging out in the 90s). The 90s kids seemed to enjoy the track so much, by the time I took it offline it had been streamed about half a million times. It was a hit that flew under the radar, simply put.
Now it is available for you to Enjoy!
Link to Club Collage on iTunes
Link to Club Collage on Spotify