Danko Beer - The Beginning of the End Game
23 Oct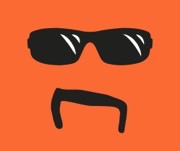 Brewed in Oostvleteren
"We always brew our beer all by ourselves, no matter where." – Tomas Danko (i.e. myself)
This was supposed to happen three years ago already, but fate had it otherwise.
When I returned to Sweden after having worked brewing beer at De Struise Brouwers in Belgium the plan was to setup my own brewing company and move back to Belgium later the same year. This was before Brewmaster rockstar Mattias Hammenlind called me one day, asking me if I wanted to build a new brewery together. Of course I wanted to do that, and so it was done. Two years and a very nice brewery namned CAP later I changed to work at Monks Café & Brewery as Brewmaster and Head of Development. That was already eight months ago, and is still my daily occupation.
Now is the time to launch Danko Beer. My own brewing business.
We have already released one beer, the Local Beta 01 Tripel and to great success. The next natural step is to brew bigger quantities, and where else but in Oostvleteren.
Stay tuned for a lot more, real soon.
Link to Danko Beer Website
Link to Danko Beer on Facebook
Link to Danko Beer on Instagram
Link to Danko Beer on Twitter
Link to Danko Beer on RateBeer
Link to Danko Beer on Untappd