06 Mar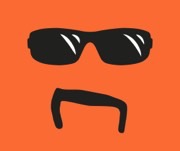 Brewed in Sundbyberg, Sweden
"Danko Beer is quite simple really, some friends brewing beer. At our own micro brewery in Sundbyberg where we also live, in Stockholm, Sweden. This is what we do. At friends places. At brew pubs and breweries world wide. We brew beer." – Tomas Danko (i.e. myself)
It's taken several months of rebuilding the brewery and brewing beer, but now it's finally time for you to drink it!
We're having a release event 18:00 on Wednesday the 13th of March at our closest craft beer pub, Bishops Arms Sundbyberg, situated 500 meter from our brewery. That is as local as drinking beer gets.
Danko Beer Stefans Lager
Stefans Lager
is a modern take on an unfiltered
keller bier
, at a modest
4.3%
abv so that you can have more. We've dry hopped it every so slightly with
Mosaic
and
Citra
. Stefan is the bar manager at the pub. His name is Stefan Lager. Yes. Really.
Please drop by to hang out with us and drink some beer together.
Enjoy!
Link to Release Event on Facebook
Link to Stefans Lager on Untappd
Link to Stefans Lager on RateBeer
Link to Bishops Arms Sundbyberg
Link to Danko Beer Website
Link to Danko Beer on Facebook
Link to Danko Beer on Instagram
Link to Danko Beer on Twitter